The lovely Jessi from
Cinnamon Teal Handmade
(CinnamonTeal on
Craftster
) contacted me about a giveaway she is hosting to celebrate her brand spanking new Etsy shop. I instantly fell in love with her handmade pottery especially these Deer designs and I just knew you would too.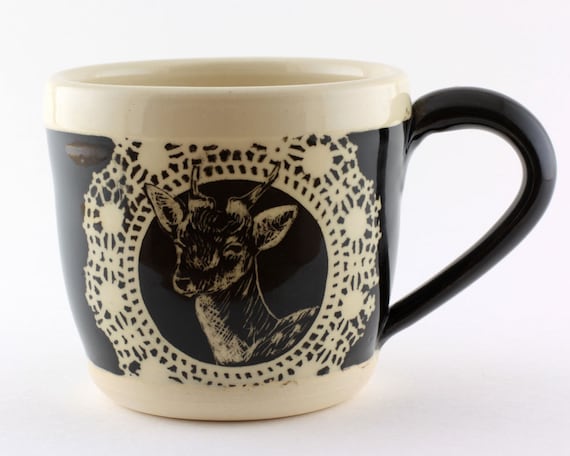 As an avid Tea drinker, (yep I know totally English of me but whatevs!) I love me a good mug, and these are so beautiful I only wish I could enter the giveaway myself, gah!
Don't let that stop all of you lovely US readers from hopping by and entering, these would make amazing Christmas gift wouldn't they? I don't own any handmade pottery but I'm thinking now is the time to treat myself.
The giveaway ends on October 2nd 2013 so don't miss out