I picked up a Vintage Stamped Cross stitch kit at least a year ago and finally cranked it out, it's 11 x 14 inches on Belgian Linen and it cost a $1, score!. The stamped crosses were all wonky so this turned out delightfully 'rustic', it was great fun not to be too fussy about the stitches and just follow the printed lines. Definitely see more of these in my future.
Some of my favourite details, so cute!
Fancy making your own Home inspired Cross stitch?, check out this free pattern at Penelope Waits.
Or these patterns are available on Etsy, just type in Stamped Cross Stitch Pattern for a ton of kits available, these were my favourite homely ones.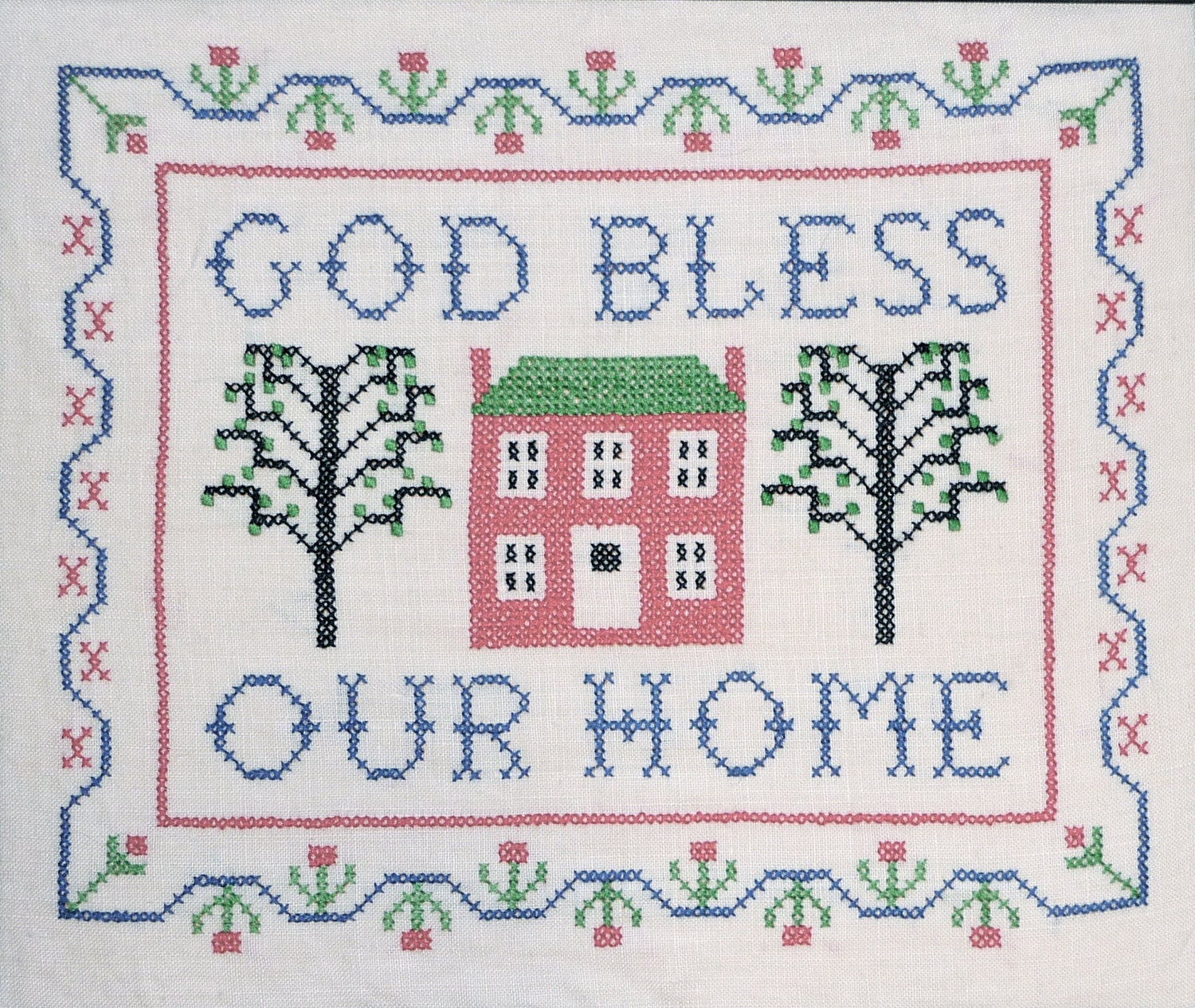 Not Religious personally but love the picture on this one.