Wowsers I may be the only one but I've had a blast messing around with Leather, I'm drawing this theme to a close now and have some more great posts coming up on Denim, Cooking and even another a refashion Tutorial, seems like ages since I've sewn anything to wear and can't wait to share with you.
Poppytalk - Cowboy Boot to Wallet
I've purposely stayed away from anything that looks too technical but this I love, can't see myself cutting into a pair of boots to make a Wallet but I would love to own one of these, so cool and what a great refashion.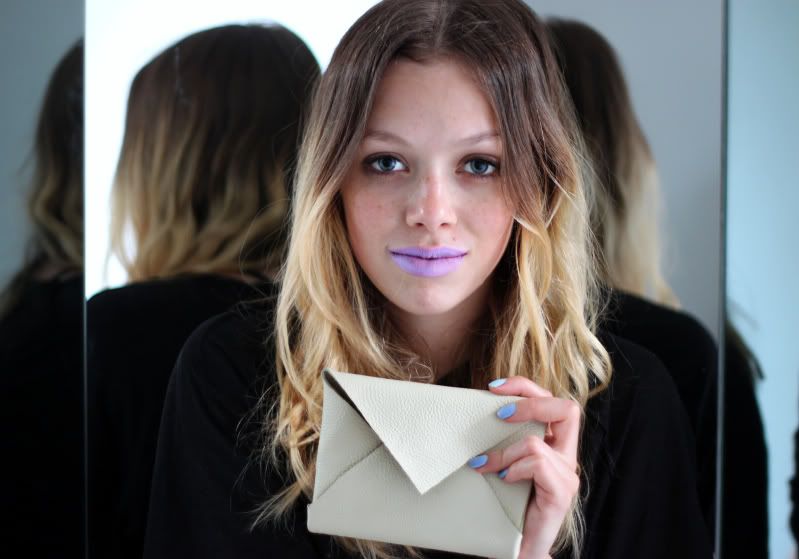 Love-aesthetics - Leather Envelope Clutch Tutorial
Easy peasy clutch, a cut and stick ready in a jiffy kind of project but a great gift idea.
Stitch in My side
Leather/Suede Flower Necklace Tutorial
I'm going to be keeping and eye out for any cool Leather projects and posting about them sporadically so if you couldn't beg, borrow or steal any Leather this time, keep checking back for more great posts from around the web.